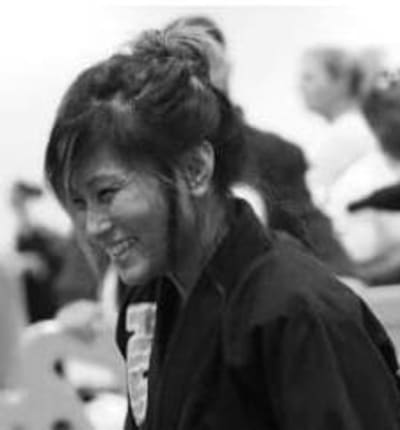 Coach Paulete Celebrado
Head Instructor (Womens), Brown Belt.
Coach Paulete has been training Jiu Jitsu since 2013. An active competitor and an avid supporter of women empowerment in Brazilian Jiu Jitsu, she can be found at many Jiu Jitsu events and tournaments throughout the community.
Being a female and usually the smallest person on the mat she relies mainly on leverage and redirection. She has won titles in IBJJF Worlds, American Nationals, IBJJF Opens, Abu Dhabi Grand Slams and various local tournaments. Her most recent was 2019 Pan American Championships & American National Championship winning gold in her division. Check out her interview with SDvoyager.
Favorite Submission: Arm bars and Bow & Arrow Choke
@_paulete