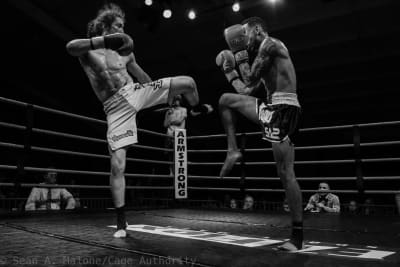 Profe Francisco de los Cobos
With nearly 30 years of experience in multiple martial arts disciplines, Profe Francisco is highly skilled in Muay Thai, Boxing, Aikido, and Knife Defensive Tactics. Additionally, he is a high level Black Belt in Karate (Shotokan - 5th Dan) and Tae Kwan Do (Moo Duk Kwan - 2nd Dan) and a Purple Belt in Brazilian Jiu Jitsu.
Profe Francisco was born and raised in Mexico City and an avid student of conflict management and resolution.